Most Recent Posts
---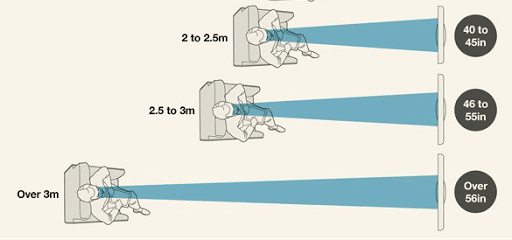 Choosing The Right TV: Don't Overpay
Tags: game time, choose tv, specs explained, tv specs overview, home tips
It's easy to pick out a TV; it's difficult to pick the best TV for your actual needs and thereby not overpay.
Summary:
What do the key specs mean
How should these specs impact my purchasing decision
Our best deals at the time of writing:

65" M-series Vizio @ $520
55" OLED @ $999
What do the specs mean and what's their impact?
Resolution

What Is 4k?

- this refers to the number of pixels used in the screen

4k = 3,840 x 2,160 pixels
pretty much, 4k quadrouples the number of pixel we used to look at, meaning everything looks clearer

What Is OLED? What's QLED?

OLED = organic light-emitting diode; In other words, each diode can omit color or get turned off completely. This is in contrast to LED which simply changes to a dark gray color.
QLED = quantum dot LEDs work by differing the size of specially made diodes, which allows strongly enhanced color intensity.




Motion Rate

(Samsung) - a marketing term used by Samsung to put a higher number on their TV boxes; don't be fooled

it is almost always 2x the native refresh rate
Ex: if the TV has a motion rate of 120, it's native rate is 60hz; but, through their software image-averaging algorithm they double the number of times a pixel is refreshed, making it 120




Motion Flow

(Sony) - a marketing term used by Sony to put a higher number on their TV boxes; don't be fooled

it is depends a bit but can 2x - 3x the native refresh rate




TruMotion

(LG) - same as the two above

often is 2x the native refresh rate




What Is variable refresh rate?

- short version? don't focus on it unless you're a gamer

Why? Becuase at this point, it is only useful if you're gaming.

What is it? It is a feature that allows the screen to refresh as it receives new information rather than at set intervals.




Why Should TV Purchasing Live & Die by Model Numbers?

The model number indicated the TV type, and therefore, the TV quality. A low-model Samsung is substantialy less desirable than a high-model TCL
All model numbers have patterns. Almost all of them start with the TV size (e.g. 55XRB... or RU75UN..)
Best Buy's favorite trick is this:

You google a model number
You're shown a TV from Best Buy with the exact same size and look and a fantastic price!
You show up at Best Buy to buy the TV only to learn the model number is COMPLETELY DIFFERENT
Here's the trick: You're already there and you want a TV so you pick the next closest thing and spend $300 more than you wanted.

This is why they're so successful.
Now I know the basic terms...
What Specs Are Best For Me?
It all depends on how you're using your TV and how much you'll notice detail. For many of us, myself included, we're perfectly happy with a simple 4k, UHD (ultra high definition) TV. For many people, however, the motion rate and the methodology of pixel ignition are extremely important. If you're unsure of where you fall, let's discuss below.
Choosing the right Resolution
...Just get a 4k TV. The price difference is almost negligible and in 1 year you'll thank yourself for not being disappointing.
PRO TIP: if you want to maximize your viewing experience, get a high quailty HDMI cable. It will make a difference over time.
Choosing the right Refresh Rate
Gaming - If you're into gaming you need at least a 120hz refresh rate and should probably get a QLED TV as a minimum.
Sports - Have you ever noticed that the ball looks blurry when thrown or kicked? If your answer is no and you aren't a gamer, you'll be fine with 60hz refresh rate. If you answered yes, you're experience something known as motion blur, or the soap opera effect. You should get a TV with a native 120hz refresh rate.
!!Remember!! it has to be native: not a 120 motion rate nor motion flow nor TruMotion rate; it must be a native refresh rate.
If this stuff is important to you, you likely alread know all of this, but
PRO TIP: if you're streaming sports, movies, or anything else and you don't have a fast internet connection (+25mbps) you're not always going to max out the optic capacity of your TV. By that I mean at times your picture quaity may be less than 4k and your refresh rate will not matter that much.
What's The Deal With Price, Anyway?
It's all so different. :(
Mostly, it's in the MODEL NUMBERS. I cannot emphasize this enough: differences in models are extremely important. It can be as drastic of a difference as choosing between 2 houses in the same neighborhood: one has vinyl countertops while the other features marble. They look the same on the outside, but the guts are completely different.
Key Takeaway:
Look at model number FIRST, then compare prices. Big box stores have some shady marketing tactics that resemble classic bait and switch techniques.
---
If you have questions
or you want to learn how BDIT Electronics can help you save thousands on computers & TVs
reach out to us!
We're Here To Help
---
---
---
---
---
---